Property Preservation - REO / Foreclosures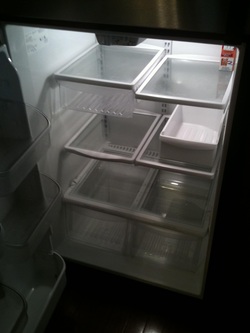 ATTENTION LISTING AGENTS AND REALTORS!!!

Are you in need of a one-stop shop for all your property preservation needs?

A Step Above Clean
will not only be responsible for the cleaning of your REO and/or foreclosed property, but we are also available for maintenance repairs, yard & lawn services, floor care, and more.
Instead of calling numerous contractors and service providers, our clients benefit from contacting
A Step Above Clean
for all of their service needs!
Our property preservation services include:

General Cleaning, Bulk Trash & Debris Removal, Maintenance Repairs (including plumbing and electrical), Carpet Cleaning, Floor Stripping & Waxing, Painting, Lawn & Yard Maintenance, Snow Shoveling, and More...


THE CLEANINING PROCESS:
Trash/Debris Removal & Pre-Cleaning
Remove all trash and debris, and store personal property as requested by the client.

Document with photography all property handled by the crew, areas to be cleaned, and any damaged components in need of repair.

Remove all interior and exterior debris from the property.

Clean-Up Services (Interior)

Complete initial cleaning, including all standard janitorial services.

Report any safety repairs to client.

Clean-Up Services (Exterior)
Complete lawn and yard services, including clean-up, mow and trim.

Shovel front walkways and parking spots as needed.

Perform winterization service as needed.

Safety Repairs
Report any structural or exterior features that present a safety risk

Repair and/or replace any structural damages upon client's request
---